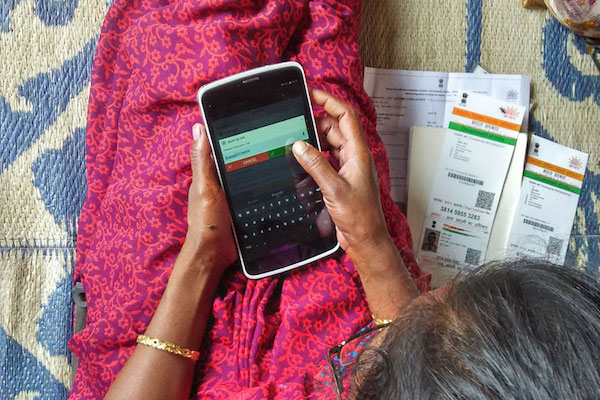 About. SocialCops is a big data analytics social enterprise based in New Delhi, India. They partner with leaders and organisations around the world to make data-driven decisions to solve critical global challenges, privileging data sourced from the grassroots. They've worked with hundreds of organisations around the world since they were established in 2013. They've worked to combat one of the largest floods in India's history, investigated the root causes of maternal mortality, and worked to drive development for every household in India.
Partners. SocialCops has over 150 partner organisations across 26 countries who use the platform to make critical decisions. Partnerships include the UN, All India Bakchod, the Government of India and various local and provincial governments and ministries, the Royal Malaysian Police, the Bill and Melinda Gates Foundation, Tata Trusts, Twitter, Unilever, and various universities and NGOs. Seed funding was raised from 500 Startups, a venture capital firm, Rajan Anandan (MD, Google India) and Manoj Menon (MD, Frost & Sullivan APAC).
The data and tools. SocialCops' platform has four tools:
A mobile data collection tool that works offline in remote areas to collect data from the grassroots through surveys, images, audio, and GPS.   

An external data engine that contains a repository of verified data from government and other public sources.

A data transformation engine that converts large quantities of unclean and incompatible data into clear insights.

A data visualisation platform that displays data results in an easy to read format.
The data used depends on the particular project, but the core database contains over 600 sources of public data. This is sourced from PDF files, web pages, text files, images, and excel files. Machine learning tools filter and clean the data to process and analyze it at scale.
Context and challenges faced:
Using big data takes much longer when trying to solve complex development challenges in developing countries than it does in Silicon Valley based projects. "Data collection technology has to work where there's no internet, where people have never used a smartphone - how to build for that kind of audience is a challenge" (Prukalpa, co-founder of SocialCops).

Data cleaning in this setting is also difficult, as official records are inconsistent and names of villages and districts are constantly changing.

Many small NGOs don't collect data, or it's not in real-time, restricting evidence-driven programming. Or, there are larger organisations that have data, but are not using it to its full potential.

Government information is often still recorded on paper or stored in unstructured formats and disconnected systems, and is in varying languages.

Important national-level decisions affecting millions of people are often made based on sample surveys of 100 people and time-lagged censuses.
Role of Philanthropy. Partnerships between philanthropies and SocialCops have been key. Philanthropies work closely with community partners and NGOs and SocialCops data technology allows them to better work with and empower their grassroots partners. While still relatively few, SocialCops is seeing increasing numbers of organisations demanding data and believe that "when philanthropy as a whole starts making decisions based on data we will see more efficient programmes." Foundations such as Bill and Melinda Gates, Tata Trusts, and Azim Premji Philanthropic Initiatives are partnering with SocialCops for strategic investment and to monitor impact in real-time.    
Investing in Indian Agriculture. The Bill and Melinda Gates Foundation invested $8mil in initiatives for small and marginal farmers in India. They partnered with SocialCops to identify how to maximise impact and focus on their priorities of female empowerment, agricultural extension, nutrition, and more, using data intelligence.
The Challenges: Agriculture data for India is scattered, inconsistent and difficult to work with and often siloed.
The Solution: SocialCops created a data-driven picture of agriculture in India by drawing data from 31 different public data sources, including on crop productivity, access to irrigation facilities, local infrastructure, and soil conditions; a total of 209 indicators were sourced. This was transformed into district-level indices on the economic situation, crop productivity, nutrition, and female empowerment, and  visualised on an interactive dashboard.
Outcome: SocialCops platform enabled the compiling of cross-sectoral data in near real-time. The geospacial mapping presented geographic clusters, patterns, and insights that would have otherwise been impossible to see in a table. Geocoding facilitated easy comparison of locations across different data sets; this data revealed the best places to invest for the biggest impact against specific welfare indicators.
Impact. SocialCops have helped the Indian government track the progress of its programmes, bring clean cooking fuel to 46 million women, create village development plans, and much more. Beyond enabling dozens of data-driven government decisions that affect millions of lives, SocialCops has also amplified the voices of hundreds of thousands living below the poverty line that are often invisible in decision making by having them contribute data through their mobile phone app. Working through partnership, using a people-centred approach, hearing from those at the grassroots level, and prioritising evidence and data have been key to their success.
------------------
This case study is part of a larger project on the role of philanthropy in using data to solve complex problems. A global scan highlights many initiatives using data for good, the main methods, how philanthropy is engaging, and the challenges faced. 
------------------
Want to read more great content like this? Sign up to our newsletter for regular updates.
For questions or comments, contact [email protected]